Vienna, March 6, 2023
Welcome to MIPIM 2023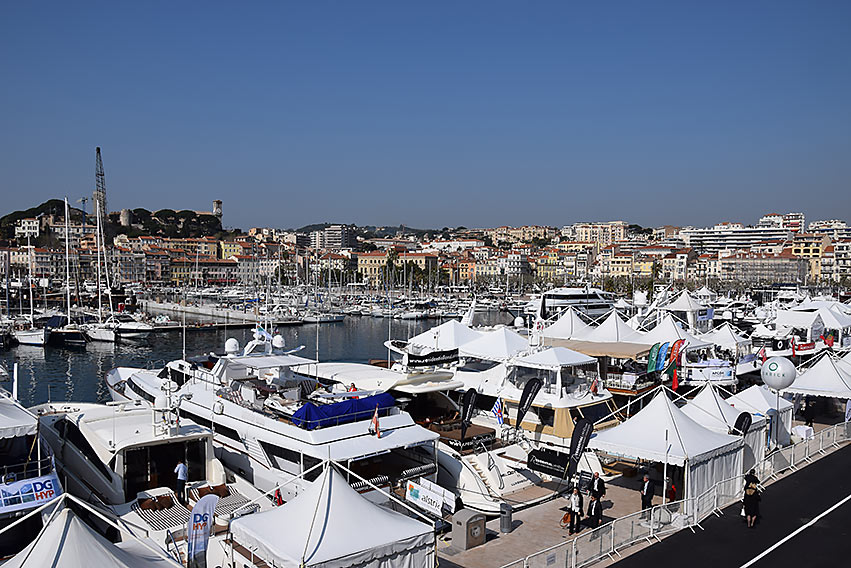 CANNES (6.3.2023): MIPIM, the leading international trade fair for commercial real estate and location marketing, which will take place in Cannes from 14 to 17 March 2023, is considered the trend barometer of the international real estate markets. No other real estate platform reflects the market so clearly and distinctly – and gives the industry important impetus, especially in challenging times.
Last year, after a two-year break due to the pandemic, the international real estate world was looking forward to MIPIM, which was an important step towards normality in compliance with all Covid-19 security-related precautions. However, this was only a brief sigh of relief, as the signs were already pointing towards another crisis in view of the war that had just broken out in Ukraine in March 2022.
A STRONG SIGN FOR EUROPE
One year later, after a very successful MIPIM in 2022, which was greeted with excitement and anticipation, organiser RX France – formerly Reed Midem – is ready to face the new challenges with its known expertise. For a top-class real estate marketplace, which has brought exhibitors and visitors from around the world to Cannes at the beginning of March for more than 30 years, it has never been more important to show that not only presence, but above all dialogue is necessary. In 2023, RX France responds to the current political and economic situation and associated uncertainties on the international markets with a clear focus on globality – and on a strong Europe. The number of exhibiting European regions and cities is larger than ever.
MIPIM representative for Austria and organiser of the AUSTRIA pavilion, the real estate marketing agency pia.pink Werbung & Kommunikation, has been in close coordination with RX France for months in order to include exhibitors and visitors from Austria in this important dialogue and to once again underline the great added value of a trade fair like MIPIM. Gerda Zauner, Managing Partner pia.pink and, together with her partner Birgit Oberwalder, responsible for the concept and implementation of the AUSTRIA pavilions at MIPIM and EXPO REAL since the beginning, says: "Participation in an international trade fair like MIPIM has not been as important as it is today for a long time. The opportunity is unique to get an overview of the market in a top-class environment, to network or to make new, important contacts – and also to represent Austria internationally."
TOP-PLAYERS FROM AUSTRIA
In the light of the ongoing tense global situation, this is an excellent starting point for an event that will not only provide an update on the international real estate markets, but where dialogue will play a more important role than ever before. "We have all the big Austrian players on board again this year. However, we also accept that companies, whose strategic orientation is in coordination or whose focus is exclusively on Austria, are more restrained at the moment," say Gerda Zauner. As far as visitor numbers are concerned, a significant increase is expected.
This year, 23 companies are represented as exhibitors in the AUSTRIA Pavilion in the Riviera Hall (stand number R7.E2). The list of Austrian companies is identical, with a few exceptions. For all long-standing exhibitors such as Vienna Airport, Signa, S + B Gruppe, UBM, Raiffeisen International, Erste Group, EHL, Otto Immobilien, Value One, United Benefits and City of St. Pölten, MIPIM is a fixed point. Last year's newcomers such as ARE, Renovum Projekt and Schindler Attorneys are present again. In addition, there are companies that have never exhibited at MIPIM before, such as JP Immobilien with its hospitality subsidiary, GROPYUS, which had its successful debut at the last EXPO REAL, Weinrauch Rechtsanwälte and TGGroup.
"The almost constant presence of our exhibitors as well as the increase in the number of visitors from Austria in these times show that we are making an important contribution with the AUSTRIA pavilions," Gerda Zauner sums up the successful pia.pink concept. "We would like to motivate our exhibitors to face the international dialogue and meticulously prepare the fair to achieve the desired success." Thus, the entire industry is eagerly looking towards Cannes, where the trend barometer is on.
TRADE FAIR HIGHLIGHTS
Since 2018, pia.pink has been responsible for the Austrian market at MIPIM, but also at the international retail trade fair MAPIC as the representative of RX France. "The retail market is a new challenge for us. MAPIC had developed very well, but unfortunately the pandemic has changed the international retail market permanently. New concepts are needed here, which respond to the new challenges of the market. We are working on them", says Birgit Oberwalder.
For pia.pink, this is a perfect addition to the current AUSTRIA trade fair portfolio. With the established and very successful AUSTRIA pavilions at EXPO REAL and MIPIM, pia.pink covers all international real estate fairs.
With kind regards
Birgit Oberwalder & Gerda Zauner
MIPIM, 14–17 March 2023, Palais des Festivals, Cannes
EXPO REAL, 4–6 October 2023, Messe München
MAPIC,, 28–30 November 2023, Palais des Festivals, Cannes

• Pressetext Austria 2023 Deutsch - Download
• Pressetext Austria 2023 Englisch - Download
---